Are you going to be a senior graduating in 2011?
Well this is for you!!!
Goldygates Photography is in need of senior reps from every school in the Northwest GA and Chattanooga area. I will be accepting about 2-3 students to be senior reps from each school.
Why should you be a senior rep? What is in it for you?
*You will get half off the senior package of your choice... This means you are getting a FREE Session!!!!
*There will be an incentive program for bringing in paying clients
*Free 2gb Ipod Shuffle to the Rep that brings in the most paying clients.
*Free set of 411 cards with your name, number, email and social profile address and a keychain holder for the cards
*Set of personalize senior rep cards to hand out to win that i-pod
SENIOR REP INCENTIVE PROGRAM
1. For every person you refer to us you get 8 free wallets to add to your package (up to 5 people with a total of 40 wallets)
2. If you refer 5-10 people to us you get 8 wallets + your choice of 2 5x7's or an 8x10 print
3. If you refer 10-15 people you will get 20% package and a free large print of your choice
4. If you refer 20 or more people you will get EVERYTHING FREE!!!!
Student that refers the most in the time alloted will win a 2gb Ipod Shuffle!!!!!!!!!!!!!
Please email a picture and a brief summary as to why you would like to be a Senior Rep for your school to goldygatesphotography@gmail.com . I need driven individuals that promise to put in work, hand these cards out and bring in their classmates... If you feel that you are not capable of handling this task please do not apply for a Senior Rep. Although We might be able to come up with another option for you.
Rep card example:
411 card example:
You will receive this holder for your 411 cards with a key ring: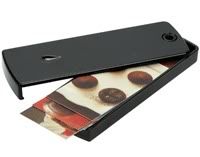 And you could win one of these 2gb ipod shuffle: